Trauma-informed
Writing Feedback & Coaching
Get published in literary journals
For years while working on my memoir about childhood trauma, I submitted to literary journals but got few acceptances. It wasn't until I took the fantastic course Lit Mag Love that I developed a strategy and began submitting in earnest, aiming to have thirty pieces submitted at a time. Since then, I've been published in The Rumpus, PRISM international, Joyland, The Fiddlehead, and more. Often these essays delved into vulnerable topics like disability and abuse.
Now I want to help you get closer to your goal of publishing in literary journals. 
Literary journal publications can help you get noticed by an agent once you're ready to query your book-length work. They can help you connect with readers and share an experience you've had and what you learned with others. They can also be a way to hone your craft, both in revising your work for submission and then publication with an experience writer as well as learning the steps to querying outlets in a professional manner. This all prepares you for book querying and publication down the line.
Your first step: revise your writing for submission. I offer gentle, brief feedback on your short nonfiction essay or an excerpt from a longer piece.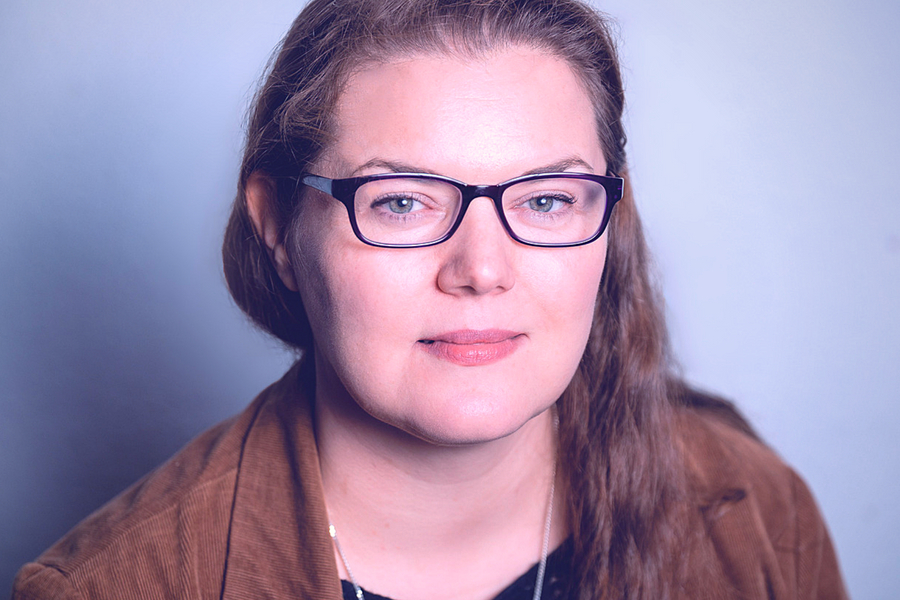 Yolande House's creative writing has appeared in or is forthcoming from literary magazines such as The Rumpus, Grain, Joyland, PRISM international, Hippocampus Magazine, and The Fiddlehead.
Her creative nonfiction deals with topics like sexual assault, being hard of hearing, and healing from childhood abuse.
Yolande, your Hippocampus article is great writing advice! Thank you! As a mental health professional with advanced degrees and a real person with my own stuff, I sometimes have a hard time navigating the mass of "helpful" articles written by people who are not professionals, and often spread only partially correct information. Trauma is one of my areas of specialization, and it's also one of the topics with the most potentially harmful "tips" out there.
I really appreciate the way you address this topic from the position of a writer. You've written genuinely helpful stuff from your area of expertise. Thanks!
Why would I want to publish in literary journals?
If your goal is to publish a book or land an agent, an up-to-date publication record in respected literary outlets sticks out in a query letter and shows you have a proven track record of doing the work. This is NOT an quick process. Many journals take six months or more to reply, and many have very low acceptance rates. But along the way, you'll hone your craft by learning about the querying process (which is similar to the book querying process), gain experience working with editors, and, of course, polish and deepen your writing skills.
This offering is for new and experienced writers who want support in developing a creative nonfiction or memoir essay to submit to literary journals. While of course I can't guarantee you'll get published, I can share what I've learned about the revision and submission process that helped my essays find homes in places like The Rumpus, PRISM international, Joyland, and The Fiddlehead.
Submitting to literary journals has helped my writing process immeasurably. Drafting and revising short essays allowed me to take a break from my full-length memoir about childhood trauma and expand and deepen my craft skills. Sending them out to journals allowed me to learn about the publishing landscape and make connections with specific journals that will help once I publish a book (The Rumpus has an interviews section, for example!) Lit mags are often happy to promote the work of their contributors in their newsletters and elsewhere. I've also received EXCELLENT feedback from personalized rejections even if my piece wasn't accepted. One journal suggested deleting the first page of my hermit crab essay, "Your Contract will Not Be Renewed," and deepen the emotion; a few months later, it was accepted by The Fiddlehead!
Cool! What's involved? 
My process starts with light feedback on a specific short essay, including suggesting next steps. I can read your short essay-in-progress and get a sense of the work required to deepen and strengthen the work. My comments are very gentle and encouraging, focusing on asking questions and empowering you as the writer to make the decisions about what is best for this particular essay.
At a later date, if you wish to continue working with me, I will be offering a one-month coaching package that includes feedback on your writing and two 1-hour Zoom calls where you can ask me anything you want about writing, including publishing in literary journals. Join my mailing list to find out when it's available!
Currently, I'm opening up slots to receive gentle, brief feedback on a short essay up to 10 pages including a suggested next steps for your revisions. You can expect at least 1-2 comments per page; shorter pieces will receive more comments. My feedback will focus on general impressions and positive feedback, letting you know what's working well for me, plus asking some gentle questions to help you develop the piece further.
I will also include a suggested 
NEXT STEP
 for this piece, such as add more emotion or create complete scenes (with examples of where and how)–or if it's nearly ready to submit to literary journals, I'll suggest some specific venues I think may be a good fit!
PRICE: $95 CAD (about $70 USD)
DISCLAIMER: Please note that I am a writer, and not a licensed psychotherapist or creative arts therapist. My expertise and desire to facilitate healing comes from my own research and healing work as a trauma survivor.
Nothing in this service is intended to diagnose or treat any physical or mental health condition. If you feel that you need professional help, please contact a licensed professional.
Information
Examples of my gentle feedback
I ask questions customized to each piece
– "How is the narrator feeling in her body in this moment?"
– "What does the narrator feel when she hears this? What is she doing here?"
– "This is a great place to add description of the setting. What kind of food is she preparing?"
I highlight what's working well in your draft
– "Fantastic description. I can see this clearly!"
– "Love this lyrical language."
– "A very effective way to show the narrator's emotions here."
– "Fantastic summary writing! This is so clear to me. I can see the shrieking kids, especially after the setup earlier."
I suggest a next step for your essay
Here's an example of what that could look like:
"The next step I would suggest is to review this piece to add more physical description and sensory details (taste, touch, hear, see, feel), especially in the places I've noted. I'd love to know more about what's going on for the narrator internally. What sensations is she feeling in her body? Are there certain gestures or actions (like when she was staring at the tile) that can show us this, or ways to describe the physical surroundings that evoke this mood?"
Yolande is a keen writer and a sensitive, trauma-informed writing coach. She knows how to hold space for you and your writing projects, which she will expertly help you transform.
Oh my gosh, Yolande. Thank you. Thank you. Thank you. I was so lost in the weeds with those alternating sections to the point that I wanted to just shelve this essay, but you've given me the perfect feedback I needed at this stage to keep working on this beast. Much, much thanks. 
I so recommend taking Yolande's fabulous workshop!!! It gave me great insights into the creative process for tough subjects. Yolande provided not only a safe space to write from a place of trauma during the workshop (which was such a nourishing experience), but she also walked us through ways to physically ground ourselves through breathing exercises and protective rituals that can help us tap into tough stories. I so recommend working with her! 
I've shared your piece on how to write about trauma in a safer way with many writer friends. It's wise and compassionate and full of caring advice for people writing from traumatized bodies & souls need to think about.
Yolande is an experienced and published writer. I, on the other hand, am making a transition from years of technical writing to fiction and memoir. Yolande has been a good source of course information, resources, and guidance to me during the early stages of my journey. Her experience can be of great value to other writers as well.
I've just completed the third day of writing briefly and privately about trauma based on Yolande's coaching, and I feel 100% supported in the process. I'm generating work that feels honest and yes, emotional, but also restorative.