An online workshop
Healing Through Writing
How to Write About Trauma in a Safer Way
In my Hippocampus Magazine article, How to Write About Trauma in a Safe(r) Way, I talked about how I did everything wrong when I first wrote about my childhood physical and emotional abuse. I wrote for long hours, often crying. I sat at my desk all day, ate junk food, and didn't practice any form of self-care. I pushed myself to write every day, thinking I was following common writing wisdom, not realizing the process is very different when writing about trauma. 
I've since learned better methods to care for myself while delving into difficult topics. And I want to share them with you. 
I've developed a short, one-time workshop that will introduce you to science-based methods for writing about trauma in a healthier way. I'll share my own experience and hard-won wisdom from over 13 years of writing the hard stuff (like my essay on childhood abuse, "Mausoleum").
Interested? I'll be offering my final Healing Through Writing workshop of 2019 on: 
Wednesday, February 12th 

(6pm-8pm EST)

Monday, February 17th (6pm-8pm EST)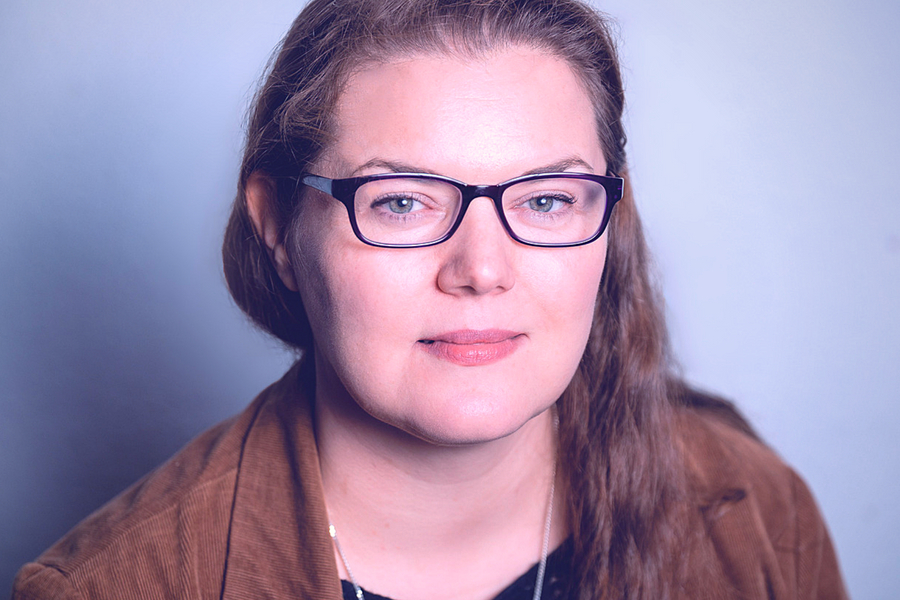 Yolande House's creative writing has appeared in or is forthcoming from literary magazines such as The Rumpus, Grain, Joyland, PRISM international, and Entropy.
Her creative nonfiction deals with topics like living with a hearing impairment, childhood abuse, and sexual assault.
I highly recommend this workshop! Yolande shares specific and actionable steps for how to write about trauma in a way that is healing and not re-traumatizing.
Process Difficult Experiences by Writing
Research has found that writing about trauma has tangible long-term health benefits such as fewer doctor visits and increased peace of mind. Participants in one study wrote four days in a row, 20 minutes a day, about a shame-inducing secret they had never told anyone (or very few people). In the months that followed, they reported feeling lighter and had fewer physical ailments.
The Healing Through Writing Workshop will lead participants in day one of this process and offer extra support such as meditation, warm-up and cool-down exercises, distance reiki (healing energy), and the company and support of others. If the time isn't quite right to delve into a traumatic memory, participants are encouraged to write about any topic that would benefit from the support of others.
After the workshop, I'll provide a worksheet on how to complete days 2-4 on your own with additional tips and resources, and you can post about your experience each day in a private Facebook group. (Please don't share any details from your writing–that's private!) Each day I'll respond with support and encouragement.
What will you pay for this 1.5-hour workshop, a follow-up worksheet, and 3 days of encouragement from me?
Price for the online workshop: $60 USD
Disclaimer: Please note that I am a writer, and not a licensed psychotherapist or creative arts therapist. My expertise and desire to facilitate healing comes from my own research and healing work as a trauma survivor.
Nothing in this workshop is intended to diagnose or treat any physical or mental health condition. If you feel that you need professional help, please contact a licensed professional.
Information
What's Included
Warm Up & Cool Down Exercises
These include stretches for writers, two rounds of meditation, and discussion with fellow workshop participants.
Reiki (Healing Energy)
While you write, I will send you reiki (healing energy) to help you relax, stay grounded, and integrate difficult emotions. (Optional.)
Time to Write
After I share some information and we do the warm-up exercises, you will have 20 minutes to write. I will keep track of time and let you know when we're finished.
Three Days of Support
I will provide a worksheet to guide you in days 2-4 of the process. Post about how the process goes for you in our private Facebook group. I will respond with encouragement and support.
Optional Add-On: Q & A with Me
For an extra $30 USD, you can join an extra 1-hour session 24 hours after the workshop. Share more in-depth about how the process is going for you and ask me any questions you have about writing, revising, sharing, and publishing writing about trauma.
Let me know you want this add-on when you register! (MINIMUM 3 PEOPLE.)
Reviews
Workshop Testimonials
I received specific, helpful advice and resources, and generated some writing that had been festering inside of me for 45 years. I was able to work through, briefly (privately), the beginning of some much-needed healing that I will be able to continue on my own, or even with the help of my therapist. I wholeheartedly recommend it—her—to you.
I've just completed the third day of writing briefly and privately about trauma based on Yolande's coaching, and I feel 100% supported in the process. I'm generating work that feels honest and yes, emotional, but also restorative.
I highly recommend this workshop! Yolande shares specific and actionable steps for how to write about trauma in a way that is healing and not re-traumatizing.
Join Us!
workshop TIME:
Wednesday, Feb. 12th (6pm-8pm EST) 

Monday, Feb. 17th (6pm-8pm EST)
Delivered online through a private Zoom room.